I
t's one thing to be humble, but
Tom Hardy
took it to a whole other level by making a hilarious bet against himself…which he then lost.
Last year's Oscar-winning film The Revenant was the talk of the Hollywood trades. Before it was even released, people were speculating that it could be the movie to finally earn Leonardo DiCaprio a much deserved Best Actor victory (spoiler alert: he ended up winning).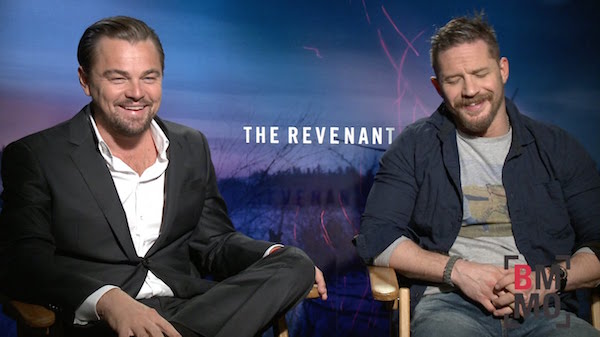 But there are numerous reasons The Revenant ended up receiving nominations across a whole host of categories. Not only were the cinematography and directing impeccable, the acting throughout the entire film was moving and superb. That doesn't just mean Leonardo DiCaprio's performance; his costars Tom Hardy, Domhnall Gleeson and Will Poulter also gave the performances of a lifetime.
For poor Tom Hardy, this is precisely why he lost a big bet. DiCaprio bet that Hardy would receive an Oscar nomination for his performance, while Hardy disagreed. The loser would be forced to get a tattoo chosen by the winner.
As we know, Hardy got a nomination for his performance (but ultimately didn't win the award), which means Leo gets to pick out a tattoo for him to get. So what did DiCaprio choose? "He wrote, in this really sh-tty handwriting, 'Leo knows everything,'" Hardy said. "I haven't got it yet because it sucks."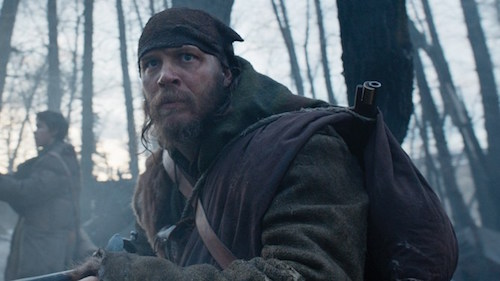 That explains why it's been almost a year since Tom Hardy's loss and there's still no sign of a "Leo knows everything" tattoo amidst all his other ink. Thankfully if he does decide to go through with it, he's got plenty of other tattoos for it to blend into. It just goes to show, never bet against Leonardo DiCaprio.
–MovieSpoon Staff