T
here are annoying selfies that are purely pictures of people fishing for compliments about how good they look, and then there are selfies that are totally epic and amazing.
Tom Holland
's most recent post from the set of
Spider-Man: Homecoming
absolutely falls into the latter category.
Holland, who made his debut as Spider-Man in Captain America: Civil War, posted a shot of himself in full Spider-Man costume hovering high above the rest of the crew.
The photo marks one year until Spider-Man: Homecoming hits theaters on July 7, 2017.
Though the plot is mostly unknown at this point, director Jon Watts has stated that the film will examine Peter Parker's high school life. "I love the idea of making a coming-of-age high school movie," Watts said. "We're really going to see Peter Parker in high school and get deeper into that side of it. He's just 15 now."
This is the third reboot of the Spider-Man franchise since Spiderman starring Tobey Maguire came out in 2002. Maguire also appeared in Spider-Man 2 and 3 before the series was rebooted to feature Andrew Garfield in the titular role in The Amazing Spider-Man in 2012.
Tom Holland seems like a relative new-comer to be taking on such a huge role, but he's had a prolific stage career. His performance in Billy Elliot helped land him a role in The Impossible alongside Naomi Watts and Ewan McGregor. Since then, he's been in the hit television mini-series Wolf Hall and the Chris Hemsworth helmed Moby Dick story In the Heart of the Sea.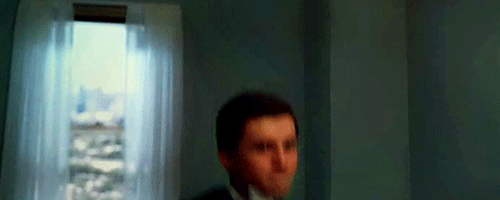 He instantly won over fans with his first appearance as Spider-Man in Captain America: Civil War, so we're sure to see more of the young actor.
–MovieSpoon Staff