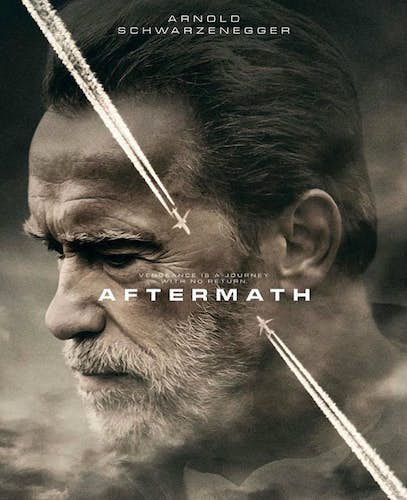 Release date: April 7, 2017
Studio: Lionsgate Premiere
Director: Elliott Lester
MPAA Rating: R
Starring: Arnold Schwarzenegger, Maggie Grace, Kevin Zegers, Hannah Ware, Scoot McNairy, Glenn Morshower, Mariana Klaveno, Larry Sullivan
Based on the airline accident that occurred in July of 2002 and on the events that took place 478 days later. In Aftermath Schwarznegger plays Viktor, a man who loses his wife and daughter in a plane crash. When lawyers try to appease his grief with money, he refuses and demands an apology from the person responsible for the collision. Turns out that person is McNairy's Paul Bonanos, who is told to flee and change his identity to avoid the angry media.
Aftermath, which was originally titled 478, is directed by Elliott Lester (Blitz, HBO's Nightingale and produced by Darren Aronofsky. The film is inspired by Vitaly Kaloyev, a Russian man who sought vengeance against an air traffic controller after his family died in a crash.
Source: Screencrush