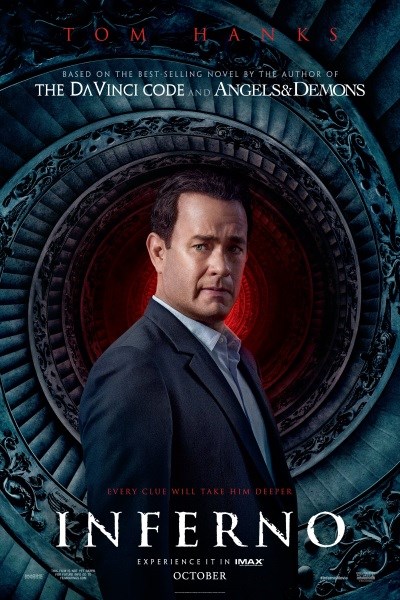 Release date: October 28, 2016
Studio: Columbia Pictures (Sony)
Director: Ron Howard
MPAA Rating: N/A
Starring: Tom Hanks, Felicity Jones, Irrfan Khan, Omar Sy, Ben Foster, Sidse Babett Knudsen
Academy Award winner Ron Howard returns to direct the latest bestseller in Dan Brown's ("Da Vinci Code") billion-dollar Robert Langdon series, Inferno, which finds the famous symbologist (again played by Tom Hanks) on a trail of clues tied to the great Dante himself.
When Langdon wakes up in an Italian hospital with amnesia, he teams up with Sienna Brooks (Felicity Jones), a doctor he hopes will help him recover his memories. Together, they race across Europe and against the clock to foil a deadly global plot.