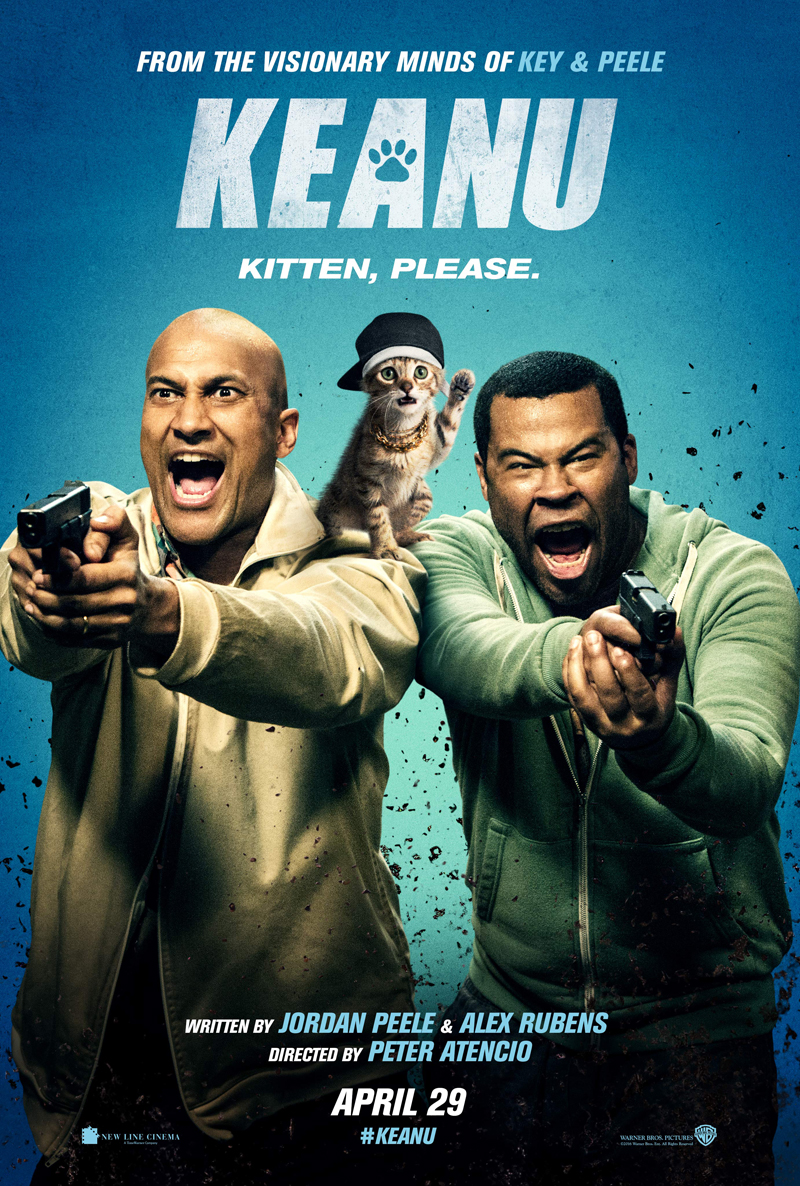 Release date: April 29, 2016
Studio: New Line Cinema (Warner Bros.)
Director: Peter Atencio
MPAA Rating: R (for violence, language throughout, drug use and sexuality/nudity)
Starring: Jordan Peele, Keegan-Michael Key, Tiffany Haddish, Method Man, Jason Mitchell, Luis Guzman, Nia Long, Will Forte
Keegan-Michael Key and Jordan Peele, a.k.a. the hugely popular comedy duo Key & Peele, star as Clarence and Rell, two cousins who live in the city but are far from streetwise.
When Rell's beloved kitten, Keanu, is catnapped, the hopelessly straight-laced pair must impersonate ruthless killers in order to infiltrate a street gang and retrieve the purloined feline. But the incredibly adorable kitten becomes so coveted that the fight over his custody creates a gang war, forcing our two unwitting heroes to take the law into their own hands.