M
elissa McCarthy
stars in the slapstick comedy
The Boss
, premiering today. Her last lead in a feature was the 2015 hit
Spy
, which pulled in $110.8 million.
Spy
received a 94% "fresh" rating on RottenTomatoes.com, however, while so far
The Boss
has received a dismal 18% "rotten" score. If
The Boss
falls on its face, McCarthy always has
Ghostbusters
(premiering July 15, 2016) to pull her out of the hole.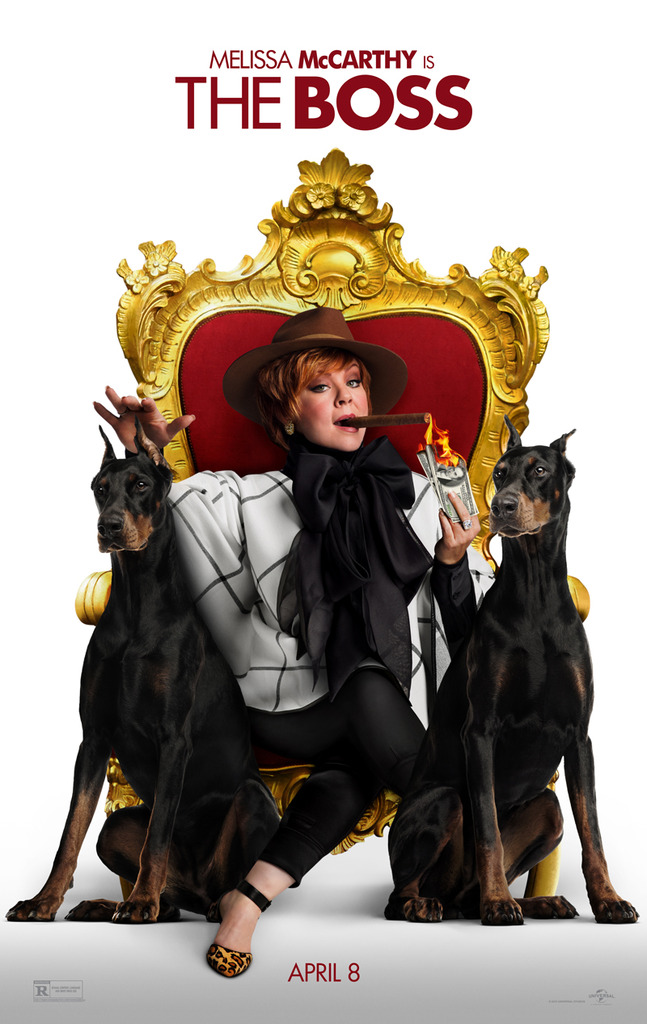 Release date: April 8, 2016
Studio: Universal Pictures
Director: Ben Falcone
MPAA Rating: R (for sexual content, language and brief drug use)
Starring: Melissa McCarthy, Kristen Bell, Peter Dinklage, Kathy Bates
Academy Award-nominated star Melissa McCarthy (Bridesmaids, The Heat, Tammy) headlines The Boss as a titan of industry who is sent to prison after she's caught for insider trading. When she emerges ready to rebrand herself as America's latest sweetheart, not everyone she screwed over is so quick to forgive and forget.
McCarthy is joined in The Boss by an all-star cast led by Kristen Bell, Peter Dinklage and Kathy Bates. Directed by Ben Falcone (Tammy), the comedy is based on an original character created by McCarthy and written by McCarthy and Falcone alongside their Groundlings collaborator, Steve Mallory.