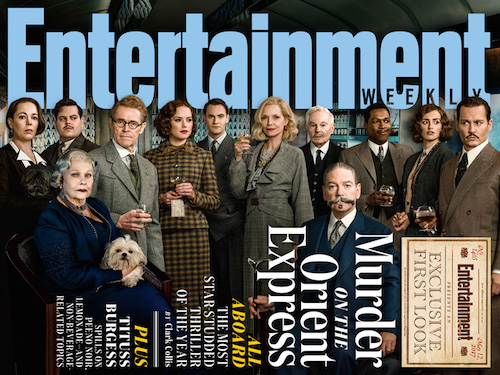 Release date: November 10, 2017
Studio: 20th Century Fox
Director: Kenneth Branagh
MPAA Rating: N/A
Starring: Kenneth Branagh, Johnny Depp, Michelle Pfeiffer, Daisy Ridley, Michael Pena, Judi Dench, Leslie Odom Jr., Tom Bateman, Lucy Boynton, Sir Derek Jacobi, Josh Gad, Penelope Cruz, Sergei Polunin, Willem Dafoe
Agatha Christie's novel, published in 1934, is considered one of the most ingenious stories ever devised. The novel revolves around a murder on board the famous train. Belgian detective Hercule Poirot must solve the case, but there are a number of passengers who could potentially be the murderer. In addition to directing the film, Branagh, a five-time Academy Award®-nominee, will star as detective Hercule Poirot. Depp portrays Ratchett; Pfeiffer is Mrs. Hubbard and Ridley plays Mary Debenham.