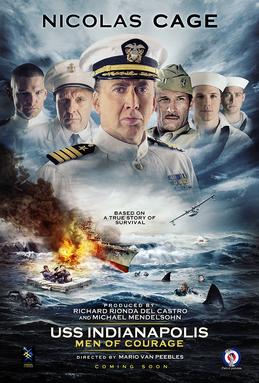 Release date: TBD
Studio: Saban Films
Director: Mario Van Peebles
MPAA Rating: N/A
Starring: Nicolas Cage, Tom Sizemore, Thomas Jane, Cody Walker, Matt Lanter, Weronika Rosati
"USS Indianapolis: Men of Courage" centers on the crew of the USS Indianapolis, who were stranded in the Philippine Sea for five days after delivering the atomic weapons that would eventually end WWII.
Sunk by Japanese torpedoes in 1945, the Indianapolis' crew was left for days to fend against starvation, hypothermia and some of the worst shark attacks in history. Of the nearly 900 men that survived the torpedoes, only about 300 survived what followed.