T
he
Star Wars
franchise continues on it's steamrolling success train. The trailer for
Rogue One: A Star Wars Story
was released today, prompting major excitement even though the release is still 8 months out.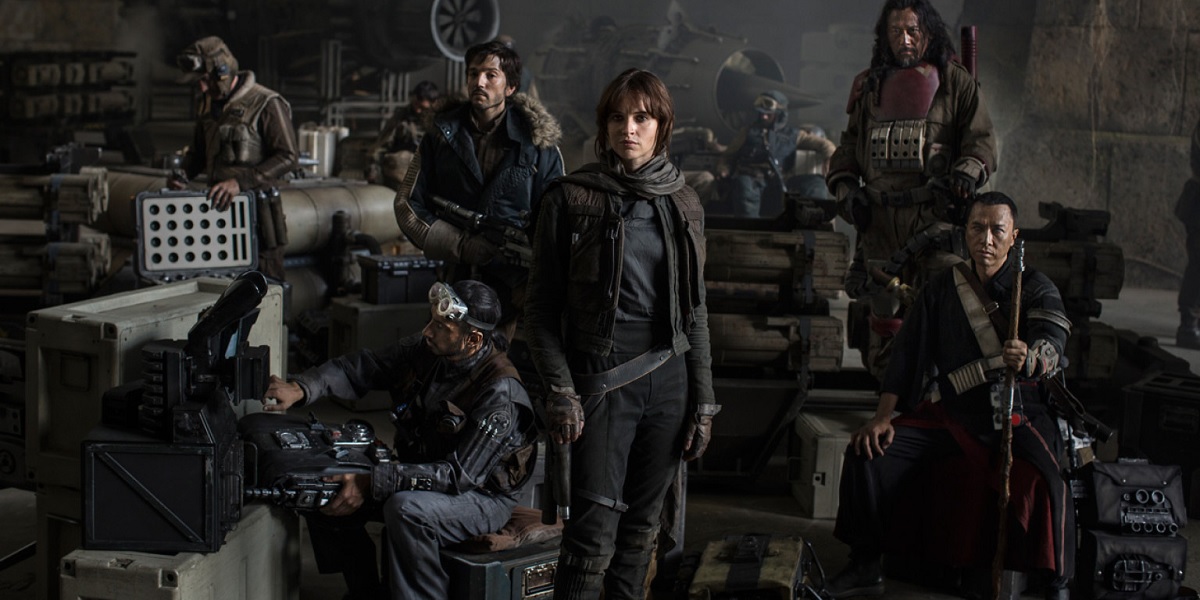 Though part of the Star Wars universe, the film will be more of a one-off, taking place separate from Episodes I through VII (and the eventual Episodes VIII and IX). It's set to take place in the timeline before Star Wars: Episode IV – A New Hope, with an all new set of characters.
"It's exciting because we're not held to anything and we can be a bit more free, more brave," director Gareth Edwards said of the one-off nature of Rogue One. He has also stated he wants to take the film in a grittier, more realistic route and that he's inspired by films like Saving Private Ryan.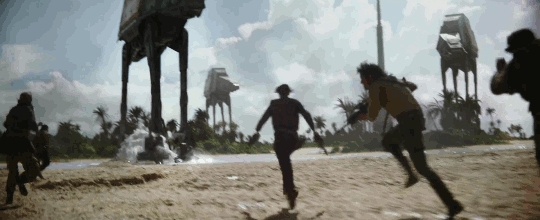 Rogue One will take place after the foundation of the Empire, when a band of rebels sets out to steal the plans for the Death Star before the Emperor can use the weapon.
In the trailer, Felicity Jones is revealed as rebel warrior Jyn Erso. After being scolded for "forgery of Imperial documents, possession of stolen property, aggravated assault and resisting arrest," Jones' character gives a pert response. "This is a rebellion isn't it?" she asks. "I rebel."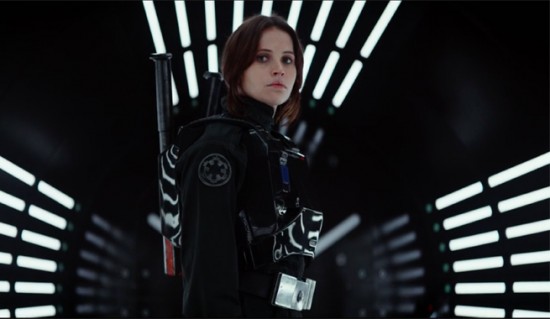 Other actors set to star in the flick are Mads Mikkelsen, Forest Whitaker, Alan Tudyk and Diego Luna.
Fans of the original trilogy can expect a lot of nods from the new material. Spotted in the trailer are the Yavin 4 base, Mon Mothma and the oft-appearing GNK power droid.
Several more spin-offs are already on the roster, including a Han Solo origin story set for release in 2018.
Check out the full trailer here:
The movie hits theaters December 16, 2016.
–MovieSpoon Staff