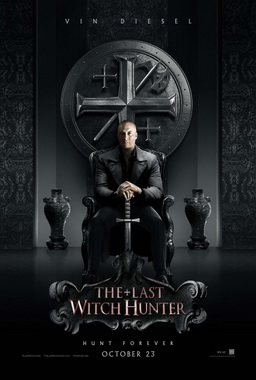 The trailer for The Last Witch Hunter shows Fast and Furious icon Vin Diesel stepping into a brand new world of magic, dreams and nightmares in an action thriller that is steeped in the supernatural.
Certainly, his wide fan base is interested in what else Diesel can do after starring in Universal Picture's most successful franchise of all time. The Fast and Furious run has been around since 2001 and is to continue with a new feature (the eighth in the franchise) due out in April 2017.
The answer is: More of the same. Known for his stoney stares, surly disposition and gruff voice, there is nothing like the torture of getting through a Vin Diesel flick and knowing, at the end, that all the friendships are still intact. In real life, he would be the football coach you hate and love at the same time.
The Last Witch Hunter also stars Elijah Wood, the former Frodo Baggins, Scottish stage and screen star Rose Leslie, New Zealand actress Rena Owen and British legend Michael Cane as Father Dolan.