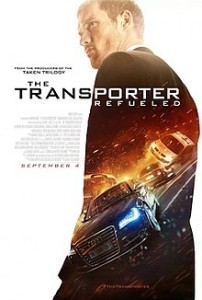 Transporter Refueled is due out in short order, which means it is just about time to give the trailer for the action thriller one more go around to boost our enthusiasm.
Of course, the big question is what Jason Statham's replacement Ed Skrein will bring to the character that defined Statham as the world's most high-kicking body chauffeur and one of the more determined vigilantes in recent memory.
Skrein, oddly, bears a resemblance to Statham; the same joyless smile and the beard that looks like it was the result of a four-day bender.
The fourth film in the Transporter franchise was directed by Camille Delamarre and features Ray Stevenson as Frank Martin Sr., Loan Chabanol as Anna, Gabriella Wright as Gina and Tatjana Pajkovic as Maria.