R
emember
Suicide Squad
in August,
Finding Dory
in June and
Captain America: Civil War
in May? Big sigh. It sure seems like eons ago that a true blockbuster debuted in U.S. cinemas. This week's No. 1 film on the revenue charts proved to be another deflated No. 1 with Tyler Perry's
Boo! A Madea Halloween
taking in $27.6 million for Lionsgate.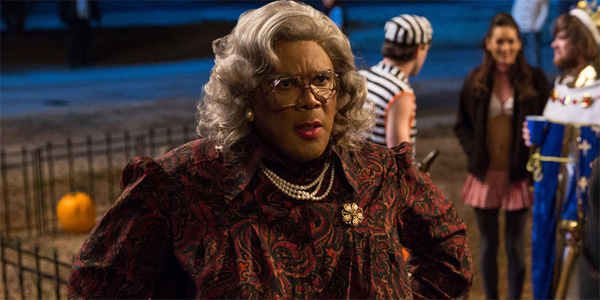 That's right: Tyler Perry's Boo! A Madea Halloween as the No. 1 film in the country. How low can it go? Not much lower, one can only hope.
However, Tyler Perry's Boo! A Madea Halloween does have Oscar written all over it. Just kidding. Trick or treat, folks.
Unable to punch its way to the top, Tom Cruise vehicle Jack Reacher: Never Go Back took in $23 million over the weekend for Paramount. Come to think of it, has Tom Cruise appeared in any movie lately that wasn't a vehicle for his action-star status? Edge of Tomorrow (2014) was a fun, phone-it-in for Cruise, who shared billing with Emily Blunt. The next year brought us yet another Mission Impossible film, with the biggest headline being Cruise holding on to an airplane as it took off – pure vehicle city.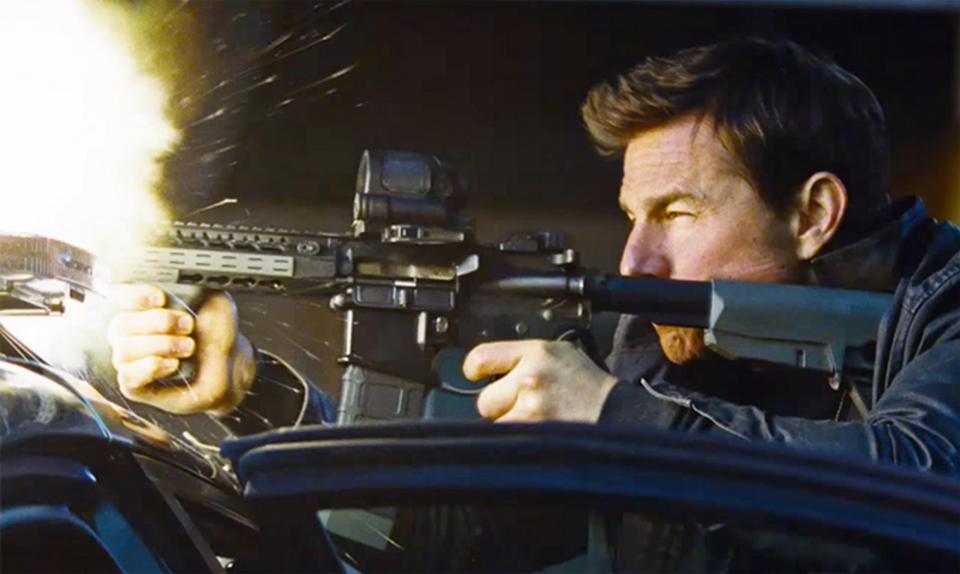 It seems like a while since Cruise has had to do anything except phone it in – and he's a fine actor when he puts his heart and soul into it.
Another Halloween release, Ouija: Origin of Evil landed at No. 3 on the revenue list with a take of just over $14 million. The Accountant slipped to No. 4 over the weekend, earning just under that. The Girl on the Train – speaking of Emily Blunt – earned $7.2 million to post up at No. 5.
The rest of the top 10 include Miss Peregrine's Home for Peculiar Children ($7.2 million), Keeping Up With the Jones ($5.6 million), Kevin Hart: What Now? ($4.1 million), Storks ($4 million) and Deepwater Horizon ($3.6 million).
There were some sizzling falls this week compared to the last. Kevin Hart: Now What? posted up as No. 2 last week and tumbled to No. 8 this week. The Accountant slipped from No. 1 to No. 4. Keeping Up With the Joneses, meanwhile, turned in disappointing returns for 20th Century Fox.
Read more to see what the critics had to say about the top films at the box office: