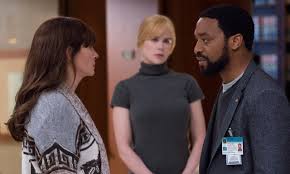 "The death penalty is too good for this guy," says Julia Roberts in the upcoming police thriller "Secret In Their Eyes," which depicts police detective Jess (played by Julia Roberts), who is assigned to investigate the death of an unidentified female body in a garage dumpster.
That unidentified body is soon revealed to be Jess' daughter Caroline.
This devastating emotional STX Entertainment release directed by Billy Ray, starts Julia Roberts, Chiwetel Ejiofor and Nicole Kidman, playing district attorney supervisor Claire.
Can they bring the killer to justice? This turns into a race of justice against revenge after the suspect gets away with murder until new evidence surfaces 13 years down the road.
Trailer: Secret In Their Eyes
Due for release Oct. 23, 2015.