U
PDATE
: The full trailer for 
Luke Cage 
is here! Though we only got a glimpse of a teaser after Comic-Con, the new trailer shows a full two and a half minutes of the new show.
Check it out here:
Fans of Jessica Jones on Netflix will already know of the mysterious Luke Cage character. Thanks to the never-disappointing San Diego Comic-Con, we now know what the new Luke Cage series will look like.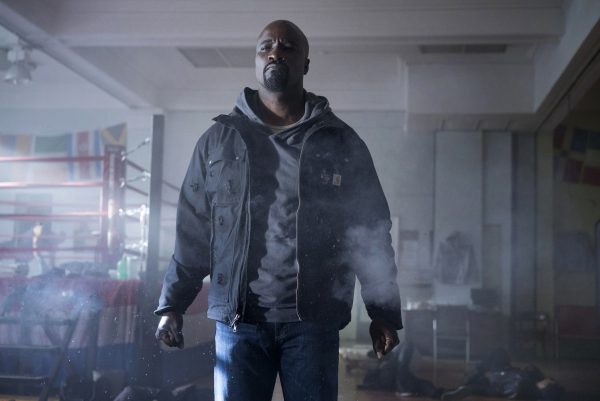 Marvel launched a trailer for the new series as well as four separate clips.
In the trailer, we see Luke Cage, played by Mike Colter, winding his way through a building full of thugs with nothing but a car door for his defense. However, it looks like the car door is more than enough. He confidently strolls through the baddies and isn't phased in the slightest as gunshots pierce his chest.
Though the other clips aren't fully available online yet, a Netflix and Marvel teaser video gave another glimpse of Luke Cage, in addition to Daredevil and Jessica Jones.
Take a look at the sizzle reel:
If Luke Cage weren't enough, Marvel also revealed trailers for their upcoming programs
Iron Fist
and
The Defenders
.
Read more to watch the new trailers: