M
arvel's newest Netflix series 
Luke Cage
has barely been out for two months, but fans have been amped for the show from the get-go. Mostly, 
Luke Cage 
has lived up to high expectations, which makes the news that it's been renewed for a second season an extra special surprise.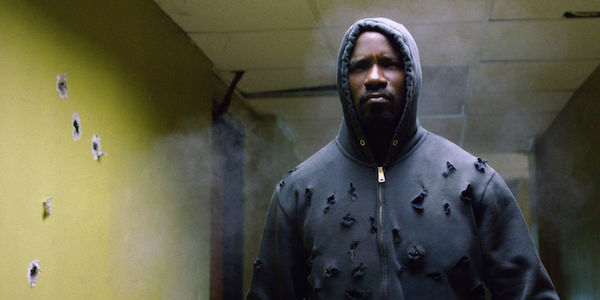 Luke Cage follows the story of, well, Luke Cage, a former convict who developed super-strength and bulletproof skin. The series ties in with other Marvel/Netflix shows like Daredevil and Jessica Jones, and features some of the same characters. Set in Harlem, it takes a grittier angle than some of the previous superhero shows.
Netflix revealed the big news about season two over the weekend, and they even had a little extra announcement–there's going to be a Luke Cage Christmas special.
Related: Watch: Marvel Debuts 'Luke Cage,' 'Iron Fist' & 'The Defenders' at Comic-Con
The reveal video itself was pretty simple, but it seemed in line with what we've come to expect from Luke Cage's low-key coolness.
Always forward. #LukeCage pic.twitter.com/4pnu52KFKr

— Luke Cage (@LukeCage) December 4, 2016
Mike Colter stars as Luke Cage himself, and the rest of the cast is rounded out nicely as well. Season one's main villain Cornell "Cottonmouth" Stokes is played by Mahershala Ali of House of Cards and The Hunger Games fame, while Simone Missick (The Road to Sundance, Ray Donovan) takes on the role of Misty Knight.
Other big names making appearances in the Netflix series include Theo Rossi (Sons of Anarchy), Alfre Woodard (12 Years a Slave), Jaiden Kaine (The Vampire Diaries) and Rosario Dawson (Sin City).
With a cast lineup like this and the Marvel name slapped on the show, it's definitely not a surprise that Luke Cage would get renewed, but we'd be lying if we said we weren't pleased to hear about it anyway. There's no word on when it will be out, but until then we've got the premieres of Iron Fist and The Defenders to look forward to.
–MovieSpoon Staff