W
ith the 
Star Wars
franchise continuing its massive expansion, there are plenty of new roles to be cast. The most recent name added to the actor roster is
Alden Ehrenreich
, who will be playing a younger version of
Han Solo
, who was originally played by Harrison Ford. The movie, currently called 
Untitled Han Solo Star Wars Anthology Film
, is set for release in 2018.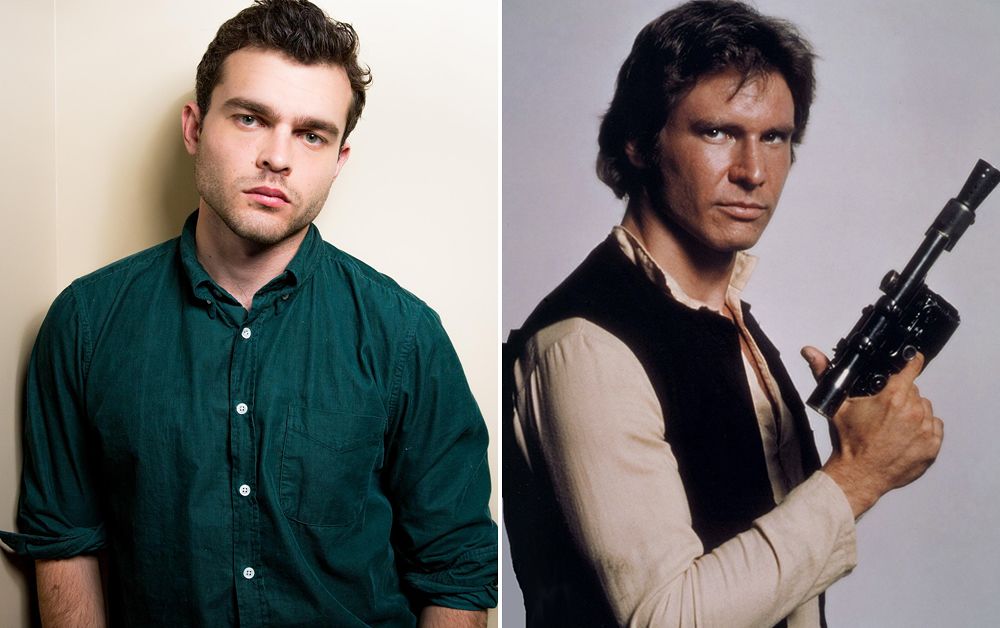 Though Ehrenreich landed the role by building up some impressive credits, such as the Coen Brothers' Hail, Caesar!, Steven Spielberg originally discovered the 26-year-old actor at a bat mitzvah.
Other actors competing for the Han Solo role included Taron Egerton (Kingsman: The Secret Service) and Ansel Elgort (The Fault in Our Stars). However, Disney revealed in May that the competition didn't quite make the cut.
Related: Trailer: 'Rogue One: A Star Wars Story' Introduces New Rebels
Though we may have missed out on the behind-the-scenes action of the casting, a recent Conan sketch showed off what other celebrities would look like auditioning to play the Millennium Falcon pilot.
Melissa McCarthy, Will Arnett, Adam Sandler and Kumail Nanjiani all take a stab at the role, as well as Thomas Middleditch, Jodie Foster, 50 Cent, Jeff Goldblum and Bill Hader.
Check it out here:
If these clips are anything like the competition Ehrenreich faced, well, he was a shoo-in.
Will Arnett can't pronounce Han Solo's name, Bill Hader acts like a spoiled teenager, Melissa McCarthy wears a bizarre wig, and that's just the start of it. Thomas Middleditch argues about whether Han would carry a lightsaber, Jodie Foster refuses to give her name, Adam Sandler does typical Adam Sandler, Kumail Nanjiani accuses the casting directors of being racist, 50 Cent blocks the whole screen with his pistol and Jeff Goldblum gets fussy about "phraseology."
Though it's not clear if Alden Ehrenreich will be as funny as these folks, he surely has the look down a bit better, and that's a good start.
–MovieSpoon Staff