I
f superheroes really existed, things probably wouldn't shape up looking like the world of 
The Avengers
. Though we love Tony Stark and Captain America, they aren't exactly your everyday men who happen to have special abilities. That's why this new 
Luke Cage
clip is so exciting.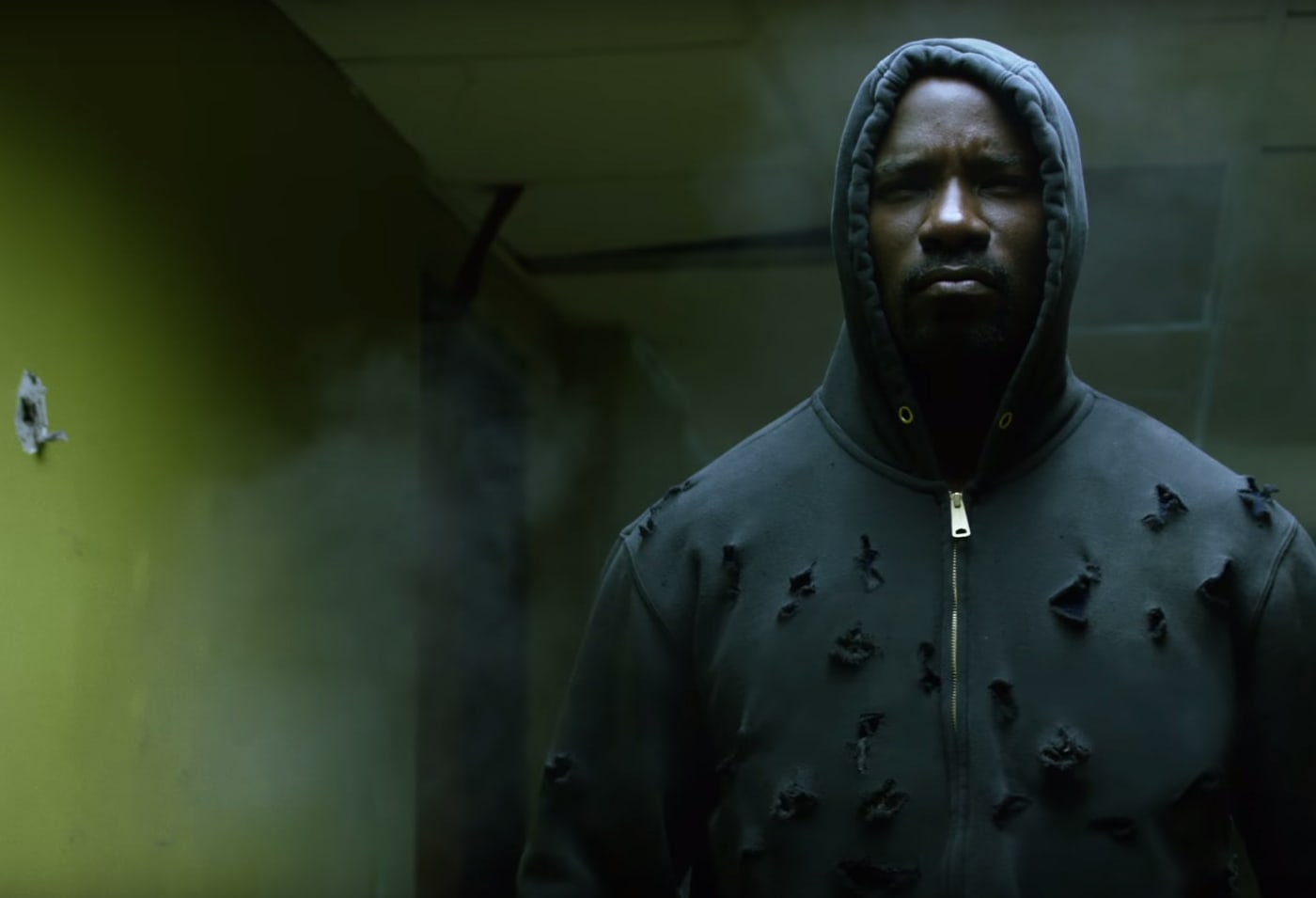 Luke Cage is Marvel's newest Netflix series, and it is just a couple of weeks away from airing. The latest clip they released as a teaser is anything but idyllic. Instead, it features a down-to-earth guy living in Harlem who happens to have super-strength and bulletproof skin.
The clip looks super gritty, with Luke Cage (played by Mike Colter) facing off some baddies inside a restaurant. When they try to show him who's boss, one of the thugs throws a punch at him. Instead of hurting Cage, however, his own hand gets crushed against Cage's face.
The superhero takes down the rest of them easily enough, knocking a baseball bat away from his face and catching a bullet in his hand. In the shocked silence that follows, he simply asks, "Do you want some?" to the remaining threats. Of course they don't.
Take a look at the clip here:
Luke Cage isn't the first Marvel character to get a Netflix series. In fact, the character himself has already appeared in the show Jessica Jones. Jessica Jones, Luke Cage and Daredevil all tie together neatly, which will allow the three heroes to join together for the 2017 release The Defenders.
Even though Luke Cage hasn't debuted yet, it's already getting hugely positive reviews from critics. Some are praising the music (it's rumored that every episode will be named after a Gang Starr song), while still others can't say enough about how big a role Harlem itself plays in the story.
Luke Cage debuts on Netflix on September 30, 2016.
Source: ScreenRant.com
–BandRumors Staff