W
e don't care what anyone says,
Star Wars
is real. Even behind-the-scenes footage can't convince us otherwise.
The newest video floating around supposedly shows all the special effects that went into making Star Wars: The Force Awakens. In actuality, some creative editors spliced this together in a meager attempt to get us to think the whole story was just a film that was made with movie magic, but we know better.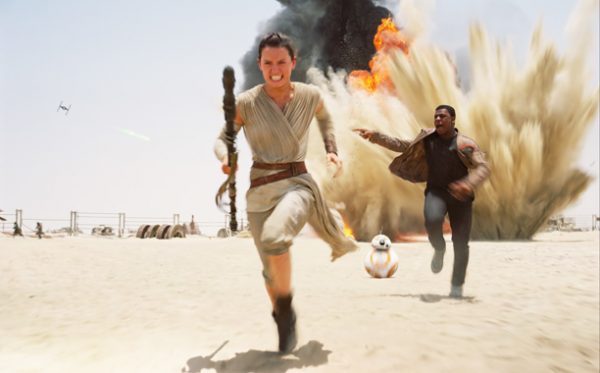 Okay, all joking aside, the special effects video is actually pretty cool, even if it makes us sad to know these awesome locations don't really exist. It contains over four minutes of footage showing layer by painstaking layer of effects added in to make the film look as real as possible. From greens screen work to the digital building of ships and characters, it's pretty astounding what they were able to achieve.
There's no doubting that all these artists are exceptionally talented, but our favorite part of the video is when it shows Rey (Daisy Ridley), Finn (John Boyega) and BB-8 running across the desert with the background being layered in as they go.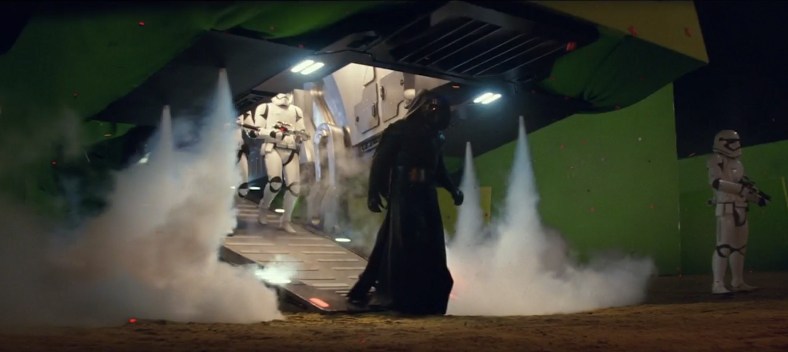 The effects in Star Wars: The Force Awakens were created by Lucasfilm's VFX/animation studio, Industrial Light & Magic. The company shared a statement with the video that hints that they had as much fun creating the movie as we had watching it.
"The Force Awakens gave us the opportunity to once again push the boundaries of what is possible in character animation and visual effects while combining cutting edge practical effects and physical sets," they wrote.
Take a look at the full video here, but if you prefer to keep the magic unbroken and maintain the mindset that Star Wars is totally real life, maybe skip watching this one:
The next Star Wars film, Rogue One: A Star Wars Story is due in theaters on December 16, 2016.
–MovieSpoon Staff