W
e keep going back and forth on whether or not to be hyped up for the new 
Power Rangers
movie. The first trailer looked kind of laughable. But then a
fan made trailer
using the original theme song made us a bit more excited for the possibilities.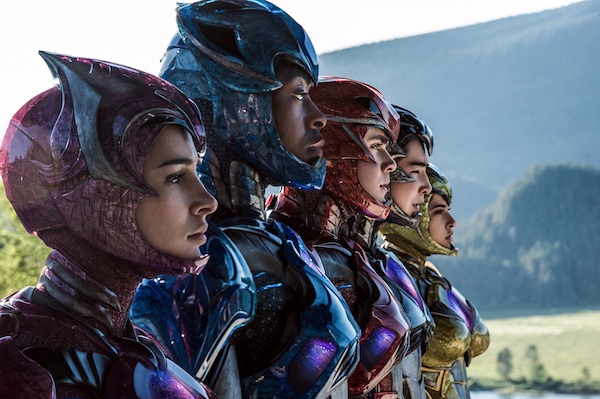 Now that we're getting closer to the release date, Lionsgate is doing more to win us over. And we've got to say, it's working!
They just released a new clip titled "Real." In it, the five future Power Rangers stumble across the Command Center and some alien technology. Once inside, they encounter none other than Alpha 5, played by Bill Hader.
Not only does the clip show off the witty banter and distinctive personalities of each ranger, it also shows how visually smooth the new film will be.
Watch the clip here:
The five Power Rangers are played by Dacre Montgomery, Naomi Scott, Ludi Lin, RJ Cyler and Becky Gomez. The villain Rita Repulsa, not shown in the clip, is played by Elizabeth Banks. Bryan Cranston is also appearing as Zordon.
In addition to the new clip, there are also five new posters. The art style is kind of a throwback to the original show–there's something distinctly retro about them.
Read more to see the posters: