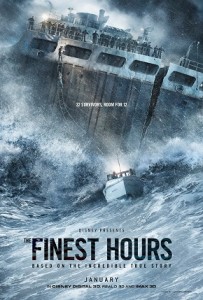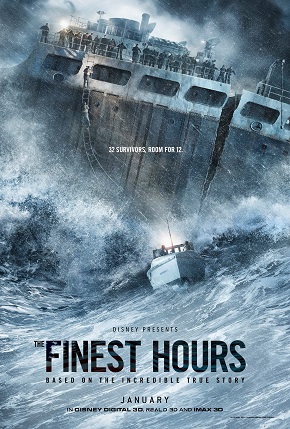 The Finest Hours is directed by Craig Gillespie for Disney and features Chris Pine, Casey Affleck, Ben Foster, Josh Stewart and Holliday Grainger. It is due out January 29, 2016.
In one storm in February 1952, the U.S. Coast Guard learned there were two World War II era oil tankers that had both split in half in the north Atlantic, the SS Fort Mercer and the SS Pendleton.
The Pendleton was in such bad shape, the crew could not even make a distress call for help; instead, the ship's plight was discovered during the search for the SS Fort Mercer by shore radar.
For the rescue, in this true story disaster drama, the Coast Guard dispatched a 36-foot CG-36500 motor lifeboat – the equivalent of using a blow-up toy to save a drowning elephant. This skill and daring of the rescue crew resulted in numerous medals for heroism among the Coast Guard crew members, who rescued 62 persons under daunting odds.