T
he god of thunder
Thor
was mysteriously absent during 
Captain America: Civil War
, but if he had been there, would he have sided with Tony Stark or Steve Rogers?
In a recent interview, Taika Waititi, who is directing the third Asgardian film titled Thor: Ragnarok, thinks he has the powerful god pegged on whose team he'd be on.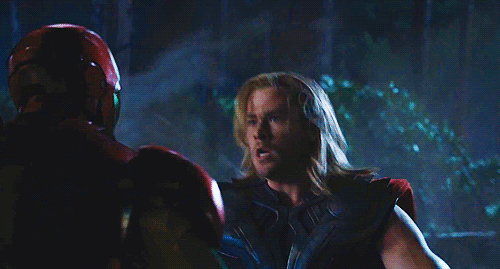 "We've talked a little bit about this. Personally, I feel Thor would have started his own team. He wouldn't have liked the idea of those teams. But, even though Thor is from outer space and he lives in a palace, part of me likes to think he would side with Cap. I would side with Cap purely because I don't trust billionaires," Waititi said.
Chris Hemsworth, the actor responsible for playing the Mjolnir-wielding hero, also weighed in on the matter.
"Who cares? Where was the invite for me and Hulk?" Hemsworth quipped.
Check out his full response in the video:
He makes a good case for Thor and the Hulk! Speaking of the Hulk…why wasn't he in Captain America: Civil War?
Read more to see which side Bruce Banner would be on: