Who is Doctor Strange? We keep seeing these ads and cool looking trailers popping up on TV, but what the heck is going on? Who is this sorcerer they keep talking about?
B
enedict Cumberbatch
may be a strange-looking person, but he's really embracing his weirdness in these previews that keep airing. This November, he'll be playing a character called Doctor Strange, in fact! But again, we ask, who is Doctor Strange?
Who is Doctor Strange is a question all non-comic book readers (and some comic fans) have been asking themselves. It's understandable to be asking who is Doctor Strange because he kind of came out of nowhere.
Who is Doctor Strange?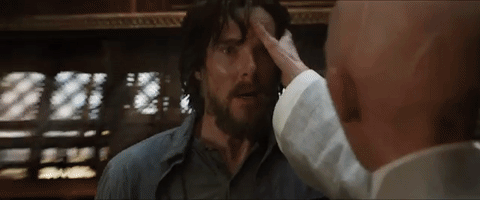 When asking "Who is Doctor Strange," we've got a number of sources to look at. Of course, the majority of them come from Marvel Comics!
Who is Doctor Strange?
Doctor Strange is a fictional character created by Steve Ditko for various comic books. The character, whose real name is Stephen Strange, starts out as a neurosurgeon. However, an accident renders him unable to use his hands properly. In his hunt around the globe for a cure, he meets a character known as the Ancient One and starts to study the mystical arts. From that point on, he takes on the task of defending the world, naturally.
Now, Marvel Studios has created a movie based on the character, and Benedict Cumberbatch will be playing the lead role.
How closely will the Doctor Strange movie follow the comics?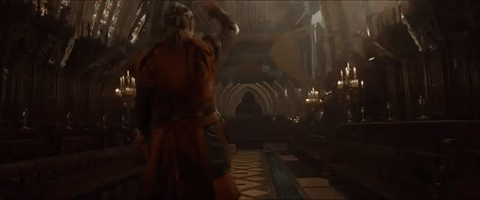 The movie isn't released yet, so it's hard to know all the details of the plot. But it looks like the film will attempt to answer "Who is Doctor Strange?"
The trailers suggest it will be an origin story (there's even a glimpse of the car accident that damages Stephen Strange's hands), and fans have pieced together that Mads Mikkelsen will be playing a comic villain named Kaecilius. So it looks like the filmmakers will be fairly closely following at least one of the comic storylines.
Related: Mads Mikkelsen's 'Doctor Strange' Character Revealed by…A Toy?
Where can I watch the Doctor Strange trailer?
Right here!
When does Doctor Strange come out in theaters?
Who is Doctor Strange? Get the full story when the movie hits theaters on November 4, 2016.
–MovieSpoon Staff