T
here are a lot of changes happening in the Thor series. We've been following the news on 
Thor: Ragnarok
with close attention, from Taika Waititi taking the helm to the Hulk's first words. However,
Chris Hemsworth
's new hairdo had yet to be explored.
In the trailers, we can see that the god of thunder is no longer donning his luscious long locks. We got an explanation for the change that stated Thor was forced to get a haircut by Jeff Goldblum's character, the Grandmaster. But apparently the change had a good outcome for Hemsworth as well.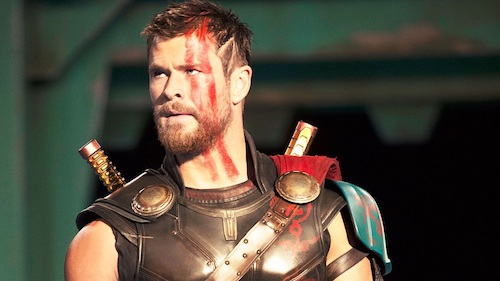 In a recent interview with Entertainment Weekly, Hemsworth said the change helped him find new life for the character.
"When I didn't have the wig on, I instantly felt like I could move and speak and react differently," Hemsworth said. "Once we aesthetically stripped a lot of that away, it allowed the whole thing to take on a different attitude."
Related: Who Is Skurge in 'Thor: Ragnarok' & Why Did He Join the Evil Side?
He stressed that the ditching of the wig was a change for the better. "I felt like a completely different character, and that was hugely liberating and freeing as an actor because I had become a bit bored with myself," he stated.
Read more: