T
he weekend at the box office was almost as uneventful as it gets, but the movie world was rocked top to bottom by a Warren Beatty, Faye Dunaway slip up at the Oscar award ceremony that will never be forgotten. At the box office, it was a ho-hum affair with the bi-racial horror thriller
Get Out
displacing
The LEGO Batman Movie
at the top spot.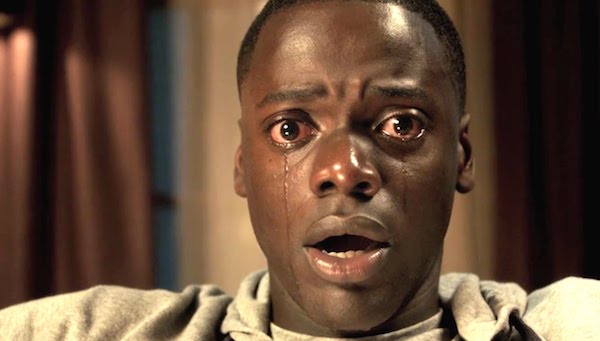 Get Out earned $33.3 million over the weekend. It's a smart, tightly constructed horror flick with plenty of twists and turns – and tons of unexplained events that add up to a frightful weekend for a young, bi-racial couple. Not many pure horror films skate along an actual social issue as well as this one, banking on the slightly unusual – a young bi-racial couple in an all-white neighborhood – setting up the tension that ruptures an otherwise innocent meet-the-parents weekend.
After two weeks at the top of the charts, The LEGO Batman Movie dropped to No. 2 with a $19.2 million take for Warner Bros. (Get Out is a Universal release). No. 3 this weekend was the easy-to-anger John Wick flick called John Wick: Chapter Two, a straight-forward revenge flick that follows Keanu Reeves' murderous rampage in the first of the series.
Related: Movie Review: 'John Wick: Chapter 2' Is Twice the Action, None of the Fat
John Wick follows in the tradition of the Taken series in which Liam Neeson goes on an international killing spree in order to rescue his daughter who has been kidnapped and is about to be sold as a sex slave. These films only get away with their simplistic plots by winning the audiences' sympathy. Famously, in the first John Wick film some Russian gangsters – the dilettante son of a Russian gangster, actually – kills Wick's dog and scratches his car. This is a go-ahead for a murder spree in which Wick probably kills 200 Russian body guards to get to the coke-snorting, hooker-snookered and champagne-swilling dilettante.
Just count the reasons to hate this guy. He's young and rich, Russian, greasy blond hair, enjoys hookers, cocaine, expensive drinks and over-dresses like a mobster's son. Then he scratches your car. Grrrrr. And kills your dog. Grrrrrr. And what'd I ever do to you? Besides make a dumb film?
Read more: