Anyway, John Wick: Chapter 2, in which someone insults his cat, earned $9.1 million over the weekend followed by The Great Wall ($9.1 milloion), Fifty Shades Darker ($7.7 million) and Fist Fight ($6.5 million). At No. 7, Hidden Figures ($5.8 million), followed by La La Land ($4.6 million), Split ($4 million) and Lion ($3.8 million).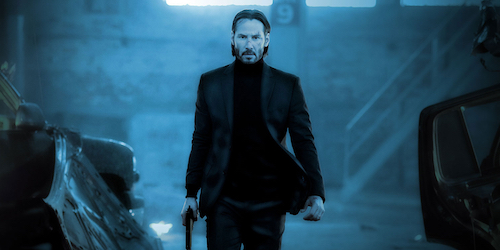 You might ask yourself how the Oscar ceremony will affect the box office receipts and the answer is very little. La La Land, falsely named at the Best Picture – which was actually won by Moonlight – won for Best Cinematography, Best Score, Best Production and Best Actress with Emma Stone. But the film has been in theaters almost forever in movie time (it was released back in August in Europe and in early December in the United States). That may as well be two years ago, what with all the new releases vying for attention each week.
Best Picture Moonlight, meanwhile, was released Oct. 21 in the United States and is probably only available in DVD form these days. So, it's DVD sales will go up, but it has long gone as far as U.S. theaters are concerned.