U
p, up and away! To almost everybody's surprise, Warner Bros. release
Wonder Woman
charged out of the gate in its first weekend of release, pulling in just over $100 million in its first three-day stand at the box office. The film made a whopping $24,131 per theater in which it played, finding at least one screen in 4,165 theaters around the country.
The film is earning headlines as a best ever at the box office in its first weekend out for a female-directed feature film, eclipsing the previous mark of $85.1 million set by Fifty Shades of Grey in 2015.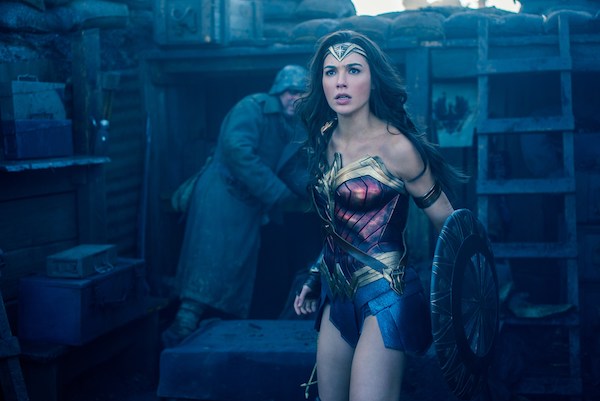 Perhaps even more surprising, the film directed by Patty Jenkins, starring the lean and leggy Gal Gadot, whose character in the Fast and Furious series fell to her untimely death, went slam-dunk in the critic's corner.
Certainly, there are films that earn big numbers on their opening weekends despite what the critics say. But Wonder Woman swashbuckled her way to a 93 percent approval rating at critic survey site Rotten Tomatoes. That makes it easily the most favorably reviewed film in the extended DC Comics universe. Go Swashbuckling Lady Gadot!
Related: Movie Review: 'Wonder Woman' Finally Brings Heroism to the DCEU
Speaking of surprises, how did this happen? No. 2 in domestic theaters over the weekend run was Captain Underpants: The First Epic Movie, a 20th Century Fox release that earned $23.5 million Friday through Sunday.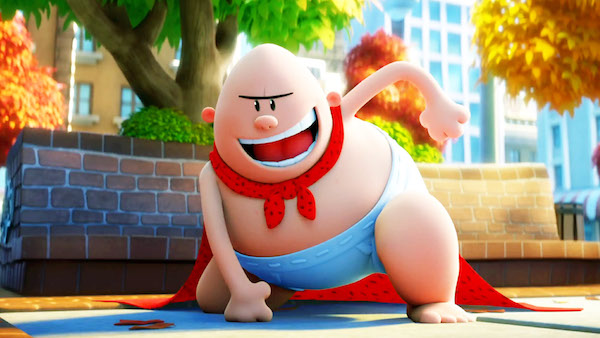 Well, one way that happened was that the No. 2 movie for the weekend fell about – well, exactly – $77.005 million below the No. 1 film for the week. So, while it rests at No. 2, Captain Underpants: The First Epic Movie certainly didn't have an overwhelming opening run.
Still, No. 2 beats being No. 3, which is where the latest Pirates of the Caribbean epic landed. Pirates of the Caribbean: Dead Men Tell No Tales was bashed by critics, only 29 percent of whom gave the film a thumbs up. It earned $21.6 million for Disney over the weekend.
The rest of the Top Ten included Guardians of the Galaxy Vol. 2 ($9.7 million for Disney), Baywatch ($8.5 million for Paramount), Alien: Covenant ($4 million for 20th Century Fox), Everything, Everything ($3.3 million for Warner Bros.), Snatched ($1.3 million for 20th Century Fox), Diary of a Wimpy Kid ($1.2 million for 20th Century Fox) and King Arthur: Legend of the Sword ($1.1 million for Warner Bros.).
Read more: