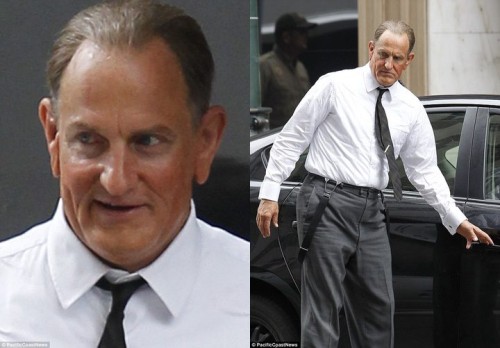 Although filming only began this week, the media is having fun with a set of photographs showing actor Woody Harrelson with glasses, lumpy jowls and big ears, as he takes on the role of Lyndon Baines Johnson in an upcoming biopic about the 36th president of the United States.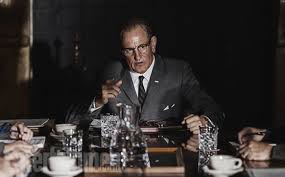 Hollywood has certainly produced more impressive and more convincing make up than this, what with all the horror films and gender-bending movies produced over the years. Still it's somewhat spooky to see President Johnson reincarnated, as it were, at it's fun to find Woody Harrelson's boyish, narrow face inside LBJ's heavy, weathered facade.
Harrelson's considerable acting talents could certainly put this one over the top. I expect he has been perfecting the sugary, Texas drawl that personified the man who took over the most exalted job in the country after the sudden assassination of John F. Kennedy on Nov. 22, 1963.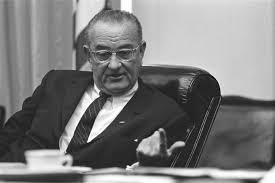 Johnson was also famously foul-mouthed, which could make for a spicy script, which in this case was written by Joey Hartstone, who also wrote or worked on scripts for Mountains Will Move, Project Runway and Top Chef.
It is fair to guess that director Rob Reiner's feelings about President Johnson are ambivalent at best. Reiner, now 58, came of age in the 1960s, when Johnson, despite his liberal track record, became the president most associated with the escalation of the Vietnam War. "During the '60s, I was a hippy and Lyndon Johnson was my president … and the target of most of my generation's anti-Vietnam War anger. But, as time has passed and my understanding of political realities has grown, I've come to see LBJ in a very different light. He was a complex man – a combination of brilliant political instinct, raw strength and deep insecurities," Reiner said in a statement released this week.
Of course, LBJ could also be considered one of the least immediately appealing presidents since JFK, who exemplified easy-going charm, grace, wit and eloquence. Johnson, by contrast, was crude and even bullying, a man perfectly set up to cap his career with his role as a vice president. Things just didn't turn out that way.
Harrelson cast as LBJ, could mark a turning point in his career. Harrelson is famously youthful. Now, he is being cast as a man who was 55-years-old, when he took over the Oval Office. This is noteworthy on the heels of Black Mass, which was released this week and features Johnny Depp as a man in his fifties (James "Whitey" Bulger) replete with hairline that goes as far back as a low tide. Is it time, suddenly, for these actors to be considered middle aged? Harrelson himself is now 54; when did that happen? Johnny Depp is 52. It seems just recently these guys were cast as youngsters – a zombie slayer and a swashbuckling pirate.
Well, and there you go. As LBJ said, "We can draw lessons from the past. But we cannot live in it."