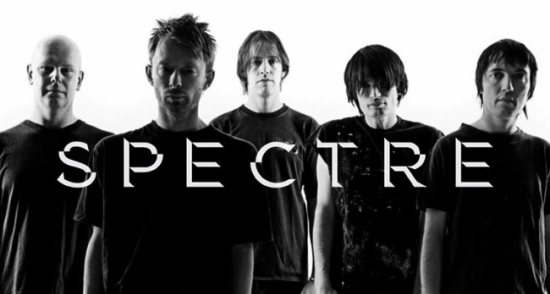 No one was all that surprised when Sam Smith recorded the theme song to the latest James Bond movie Spectre. After all, Adele had a huge hit when she sang the theme for Skyfall, so why not give the latest Bond theme to another pop star?
Though Smith had a had a huge year (he won four Grammys), we never really thought his version was very good. One of our biggest complaints was that Smith's song had too many lyrics and sorely lacked the iconic hook of past classic bond themes, like Shirley Bassey's Goldfinger (1965) or Paul McCartney's Live And Let Die (1973).
Try getting Bassey's earworm out of your head…Gollldddddd finnnnnggeeerr!
Maybe Bond themes have become a little too safe. Kinda like Super Bowl halftime shows. That said, was the Bond franchise simply too big for an arty Radiohead Bond theme? Yes, probably.
The good news is that you can listen to Radiohead's version of 'Spectre' below and check out some tweets from Thom Yorke with the backstory behind their ill-fated Bond theme.
Last year we were asked to write a tune for Bond movie Spectre. Yes we were ………..

— Thom Yorke (@thomyorke) December 25, 2015
… It didn't work out … but became something of our own which we love very much …. — Thom Yorke (@thomyorke) December 25, 2015
.. As the year closes we thought you might like to hear it. Merry Christmas. May the force be with you … https://t.co/BXN8MQKJyQ

— Thom Yorke (@thomyorke) December 25, 2015
Bonus: Shirley Bassey 'Goldfinger' (1965)
~ AFG