DC: Rogue Matter's Top 25
We started Rogue Matter in response to closed universes like DC. We WANT you to create fan fiction based on our stories! We WANT you to have a say in what happens to them! We WELCOME you to submit your original content! Nothing against the 800-pound gorillas, (we still love 'em!), but we can't talk comics without first letting you know where we stand. ????
So since we're feeling cheeky, our editorial team decided to put together a list of our top 25 favorite DC movies! You might disagree, and that's ok! The point of Rogue Matter is to have different points of view! Welcome to Rogue Matter, where we're dedicated to the rebel spirit!
Also check out our favorite Marvel movies too!
#25. Catwoman (2004)

Halle Berry won a not-so-coveted Razzie for her mediocre performance as Catwoman. Truthfully, she didn't have much to work with, so we can't blame her too much.
Rotten Tomatoes: 9% Critic, 18% Audience
Box Office: $82.1 million
#24. Batman & Robin (1997)
Batman & Robin is an absolute cheesefest. The only good we got from it is Arnold Schwarzenegger's awful (but quotable) lines as Mr. Freeze: "Let's kick some ice!"
Rotten Tomatoes: 11% Critic, 16% Audience
Box Office: $238.2 million
#23. The Losers (2010)
Hey, it's Chris Evans! Is there any superhero movie universe he isn't in? The ragtag team of mercenaries wages war on the CIA after they were betrayed.
Rotten Tomatoes: 49% Critic, 53% Audience
Box Office: $29.4 million
#22. Green Lantern (2011)
Ugh. We had such high hopes for this one. It seemed like a chance to make a really great DC Comics movie from awesome storylines. Unfortunately, the poor writing seemed like a major burn to the source material. At least Ryan Reynolds got another chance at being a superhero in Deadpool.
Rotten Tomatoes: 26% Critic, 45% Audience
Box Office: $219.9 million
#21. Batman Forever (1995)
Val Kilmer took on the mantle of Batman this round, but even Jim Carrey and Tommy Lee Jones couldn't rescue Batman Forever from its own bloated boringness.
Rotten Tomatoes: 40% Critic, 33% Audience
Box Office: $336.5 million
#20. Swamp Thing (1982)
Directed by Wes Craven, Swamp Thing featured Ray Wise as the scientist who gets transformed into a monster. He sets out to get revenge on the man responsible for his transformation in this DC Comics movie.
Rotten Tomatoes: 64% Critic, 34% Audience
Box Office: N/A
#19. Batman v Superman: Dawn of Justice (2016)
What is there to say about this summer letdown? Ben Affleck was criticized for being selected as the new Batman from the start, and this awful movie didn't do much to ease people's fears.
Rotten Tomatoes: 27% Critic, 64% Audience
Box Office: $873.3 million
#18. Constantine (2005)
We love us some Keanu Reeves. Constantine walks the line between angels and demons, just as the movie separated the critics and the fans. Critics thought Constantine belonged in the underworld, while fans found it more heavenly.
Rotten Tomatoes: 46%, Critic, 72% Audience
Box Office: $230.9 million
#17. Suicide Squad (2016)
Though Jared Leto's iteration of the Joker was all over the ads for Suicide Squad, he was barely in it, which caused a lot of people to be disappointed. This was a case of Warner Bros. putting too many cooks in the creative kitchen in an attempt to finally make a great modern DC Comics movie.
Rotten Tomatoes: 26% Critic, 67% Audience
Box Office: $739 million
#16. Superman Returns (2006)
Can we just talk about how much Brandon Routh looks like Christopher Reeve for a second? That's probably half the reason Superman Returns did so well.
Rotten Tomatoes: 76% Critic, 61% Audience
Box Office: $391.1 million
#15. Superman II (1980)
Superman II didn't quite reach the level of its predecessor. There was also a lot of controversy around production, with original director Richard Donner getting booted from the project.
Rotten Tomatoes: 89% Critic, 75% Audience
Box Office: $108 million
#14. Man of Steel (2013)
Henry Cavill's first round as Superman was fun, but nothing overly memorable. To us, Amy Adams as Lois Lane was a distracting miscast. DC Comics movies need more than just this to build a solid foundation on for their modern Superman.
Rotten Tomatoes: 55% Critic, 75% Audience
Box Office: $668 million
#13. Batman: Mask of the Phantasm (1993)
This was the only animated version of Batman to get an actual theatrical release, and a lot of people consider it to be better than most of the live action interpretations.
Rotten Tomatoes: 82% Critic, 88% Audience
Box Office: $5.6 million
#12. Watchmen (2009)
Based on the graphic novel by the same name, Watchmen had some of the coolest visuals around. However, the gore and grit was a bit much for some people.
Rotten Tomatoes: 65% Critic, 71% Audience
Box Office: $185.3 million
#11. Superman II: The Richard Donner Cut (2006)
Richard Donner got the axe before finishing directing Superman II, causing the majority of his work to be retaped. However, in 2006, a version was released that used much of his footage and did a huge favor for DC Comics movie fans everywhere.
Rotten Tomatoes: N/A
Box Office: N/A
#10. Batman Returns (1992)
In addition to Michael Keaton, this time we got Christopher Walken, Danny DeVito and Michelle Pfeiffer added to the cast list. It's a DC Comics movie creepy hit that can't be missed.
Rotten Tomatoes: 80% Critic, 73% Audience
Box Office: $266.8 million
#9. Batman (1989)
Jack Nicholson portraying the Joker is reason enough to watch Batman. Plus, this is when Michael Keaton made his debut as the vigilante.
Rotten Tomatoes: 72% Critic, 84% Audience
Box Office: $411.3 million
#8. V for Vendetta (2006)
For a politically charged film, V for Vendetta performed fairly well. It doesn't hurt that Natalie Portman gives a stellar performance as V's ally/captive, Evey.
Rotten Tomatoes: 73% Critic, 90% Audience
Box Office: $132.5 million
#7. Batman Begins (2005)
Christian Bale's first rodeo as the caped crusader took off with a bang. Directed by Christopher Nolan, this looked like a great sign for upcoming DC Comics movies on the roster. Batman Begins kicked off the Dark Knight trilogy.
Rotten Tomatoes: 84% Critic, 94% Audience
Box Office: $374.2 million
#6. Superman (1978)
Who knew Marlon Brando would rock in a superhero movie? Alongside stars like Gene Hackman and Christopher Reeve, this became the first Superman film to be highly successful.
Rotten Tomatoes: 93% Critic, 86% Audience
Box Office: $300 million
#5. Wonder Woman (2017)
Before she was Wonder Woman, she was Diana, princess of the Amazons…
Rotten Tomatoes: 93% Critic, 88% Audience
Box Office: $821 million
#4. The Dark Knight Rises (2012)
The conclusion of the Dark Knight trilogy pitted Batman against Bane, played by Tom Hardy. Though perhaps not as memorable as The Dark Knight, this one was a clean wrap-up to the series.
Rotten Tomatoes: 87% Critic, 90% Audience
Box Office: $1.1 billion
#3. Batman: The Movie (1966)
This was the first full-length adaptation of the character Batman. Released after the first series of the television show starring Adam West, the movie featured many of the same actors.
Rotten Tomatoes: 80% Critic, 62% Audience
Box Office: N/A
#2. The Dark Knight (2008)
Heath Ledger as the Joker. Need we say more? The actor was given a posthumous Oscar for his work.
Rotten Tomatoes: 94% Critic, 94% Audience
Box Office: $1 billion
#1. Joker (2019)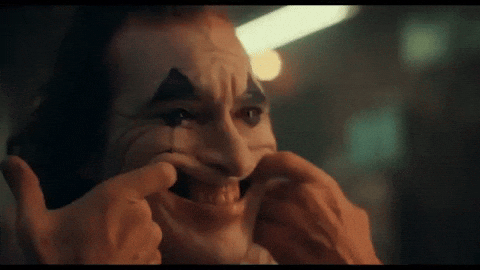 We're not even going to spoil it 🙂
—Agent: The following is for your eyes only—
Talk about a character who won't live and let die! Just like our Andy from Key to the City (which you should check out now by the way!), James Bond has had many different faces over the years (though Andy's face literally changes every morning he wakes up ????), which got me wondering about the best James Bond flick of all time. So read on and find out which movie gets a license to kill! Ok, I'm done with the puns now.
Moonraker (1979)
Inspired by the success of Star Wars, Moonraker is an awesome, spacey James Bond movie.
Golden Eye (1995)
We love Sean Bean in pretty much everything, and he's perfect as villain Alec Trevelyan/Janus, a rogue former MI6 agent. There's also Famke Janssen, who has super-powered killer thighs.
Thunderball (1965)
This movie has one of the most iconic James Bond moments ever–when a gorgeous woman in a bathtub asks Bond for something to wear, he simply hands her a pair of shoes.
The Man with the Golden Gun (1974)
As much as we love the actors who play James Bond, the villains are just as interesting. It doesn't get much better than Christopher Lee playing a deranged assassin.
Casino Royale (2006)
Casino Royale did a remarkable job at painting James Bond as a real human, a trend which would follow in Daniel Craig's later Bond movies. Eva Green's portrayal of Vesper Lynd was a welcome twist on the standard Bond girl.
Dr. No (1962)
The very first of the James Bond films featured Sean Connery facing off against Doctor No, a crazed nuclear scientist. It set the standard for every Bond movie that followed.
The Spy Who Loved Me (1977)
Though Roger Moore may not be people's favorite James Bond, the worldwide scenery and crazy sets–like the ocean hideout–gave The Spy Who Loved Me a grand scale.
Skyfall (2012)
From Adele's beautiful theme to the gorgeous cinematography, it's impossible for Skyfall not to make an impression. This was Daniel Craig's best appearance as James Bond, and Javier Bardem provides a terrifying counterbalance.
From Russia with Love (1963)
Sean Connery is one of our favorite James Bonds ever, and for good reason. In his second stint as the spy, Connery shines alongside former Miss Rome Daniela Bianchi. This is one of the most spy-feeling movies of any of the Bond films.
Goldfinger (1964)
Hailed as the "ultimate Bond" movie by many sources, Goldfinger featured Sean Connery in his third run as James Bond. Plus, who can forget one of the most memorable exchanges in film history? "Do you expect me to talk?" "No, Mr. Bond. I expect you to die!"
16 Sultry Movie Vampires That Will Make You BEG for Immortality from Izzy
[dropcap]W[/dropcap]hen it comes to immortality, we've got you covered with the Gods and Goddesses in Izzy. But when it comes to sexy immortality, vampires are the clear winners. Seriously, who can possibly think werewolves are remotely close to being as enticing as vampires are? It's in a vampire's very nature to be seductive, using their charms to win over victims.
And by "win over," we mean "suck the life out of." They've got those pointy fangs for a reason, after all, and they know how to use them.
We probably shouldn't find vampires as attractive as they are, but we can blame the Hollywood bigwigs for casting ridiculously good-looking actors as our favorite monsters. Here are 16 of the Sexiest Movie Vampires ever:
The 16 Greatest Villains That Will Make You Join the Dark Side
[dropcap]A[/dropcap]s much as everyone likes to cheer on the hero, there are certain movies where you can't help but feel some sympathy for the baddie. Sometimes, it's good to be bad. Just ask Gabby… or better yet,  check out Gabby Goes to College and find out why. Sometimes though, bad just means plain ol' bad… and we love it. Here are the 16 greatest movie villains ever:
#16. Commodus
Joaquin Phoenix, Gladiator (2000)
He murdered his father to seize the throne, which doesn't really start his rule off on a good foot.
#15. Loki
Tom Hiddleston, The Avengers (2012)
This was the movie that put Tom Hiddleston on the map. Who wouldn't want to follow the charismatic god of mischief?
#14. Wicked Witch of the West
Margaret Hamilton, The Wizard of Oz (1939)
The flying monkeys may have been creepier, but the Wicked Witch of the West was the mastermind behind it all.
#13. Freddy Kreuger
Robert Englund, A Nightmare on Elm Street (1984)
Nightmares are already scary enough before Freddy Kreuger finds his way into your mind.
#12. Hans Gruber
Alan Rickman, Die Hard (1988)
The German terrorist wouldn't have been the same without the late Alan Rickman. Only his voice could leave such an impact on lines like, "That's a very nice suit, Mr. Takagi. It would be a shame to ruin it."
#11. Sauron
The Lord of the Rings trilogy (2001-2003)
Sauron is massively powerful, but his full power isn't realized without his trusty ring. Unfortunately for the rest of Middle Earth and especially Frodo, he wants it back.
#10. Hans Landa
Christoph Waltz, Inglourious Basterds (2009)
Quentin Tarantino refers to Hans Landa as the best character he's ever created. Best, but possibly most chilling.
#9. Voldemort
Ralph Fiennes, Harry Potter franchise (2005-2011)
The darkest wizard of all time murdered Harry Potter's parents before attempting to kill Harry himself, who was a baby at the time. Who does that? Only one of the greatest villains ever.
#8. Bruce the Shark
Jaws (1975)
You only need to hear the music to know you're in trouble.
#7. Michael Myers
Tony Moran, Halloween (1978)
He wears a creepy mask that must be hard to see out of and never seems to run, but somehow he always catches up to his victims.
#6. The Joker
Heath Ledger, The Dark Knight (2008)
Heath Ledger's performance as the Joker was chilling. It won the actor a posthumous Oscar for his work.
#5. Count Dracula
Bela Lugosi, Dracula (1931)
Not only is Dracula one of the most classic monsters, Bela Lugosi's portrayal is a classic performance.
#4. Jigsaw
Tobin Bell, Saw (2004)
Having a strong desire to live is one thing, but Jigsaw takes things too far when he tests other people's will to do the same by making them mutilate themselves.
#3. Amon Goeth
Ralph Fiennes, Schindler's List (1993)
Goeth oversaw a Jewish labor camp during WWII, where he'd occasionally shoot prisoners just for the heck of it.
#2. Hannibal Lecter
Anthony Hopkins, Hannibal (2001)
He eats people, but somehow you're still rooting for this eerie movie villain.
#1. Darth Vader
David Prowse, Star Wars Franchise (1977-1983)
Though he's most known for his heavy breathing and telling Luke about that whole paternity thing, Darth Vader, above all, strikes fear into his enemies' hearts.